Welcome Friends!
Welcome to Simply Sue Greetings Cards - Sue loves to paint and draw & is pretty much self taught with her own style "I love bright colours - Drawing cottages, trees and cartoon characters." Sue's cards are popular with her friends too - In late 2020 she decided "Why not make a business out of it" - So here it is!
We're starting off small with no silly targets or margins, We give to charity and have 'care for the environment' as a core principal - Enjoy!
New - We're now making available the Original Artwork to purchase. We'll still own the image rights(So we can continue selling the cards) but you'll own the Original!
Please note - The cards do not display 'Simply Sue Cards' on the front as shown on the previews!
We are currently shipping CARDS to UK addresses only - If you wish to purchase from other than the UK, you'll need to get them delivered to a UK Address then shipped on. We can ship originals anywhere in the world and beyond
Our Latest Topics
Payment, Discounts & Savings!
Medium Cards 15% Off - Order 4 or more different card styles
Free Shipping Spend £30.00 for Free Shipping!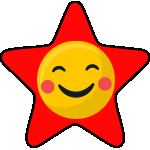 Look out for special discounts!
Customer Comments
Lindsey Park
- 2021
I started seeing Sue's artwork on her Facebook page and I found her drawings to be original, quirky and cheerful. When I found out she was making them into greeting cards I was over the moon and ordered some
Read More...
Amanda Canning
- 2021
I ordered a pack of greetings cards off sue- after seeing her posts on Facebook.
I had no idea what I was going to get.. and each one is absolutely perfect! The cards are good quality- not cheap
Read More...
Lisa Sims
- 2021
Love these Happy , colourful range of cards that instantly make you smile and you can feel the love of animals and nature shinning through in the pictures.